My friend Alice
I should mention that while I was in the Boston area I stayed with Alice Johnson, a good friend and patron and rather amazing stained glass artist.
One of my favorite panels by Alice is this cat dreaming of being a tiger.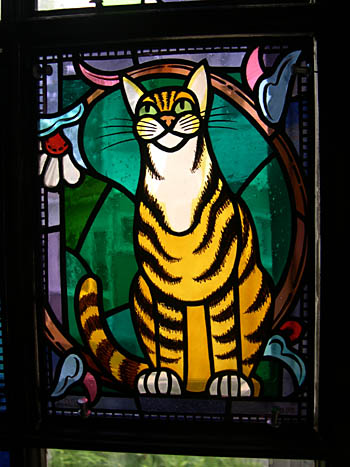 Alice is also the one who commissioned the panel that won me the SGAA Corning International Open Competition Prize (or something like that) back in the late 80's. She was also the prime mover (with Nancy Nicholson) of the fun and fascinating Stained Glass Exquisite Corpse project from about ten years ago.
more later.....
Posted by Tom at July 16, 2004 09:17 AM