Jean Cocteau
Happy Birthday, Jean Cocteau. Surely, he had one of the strangest resumes for anyone designing stained glass windows in the 20th century. Poet, playwright, film director, opera designer and librettist, novelist and... a decorator of churches. I first heard of him when I was a teenager and saw his film of Beauty and the Beast on public TV.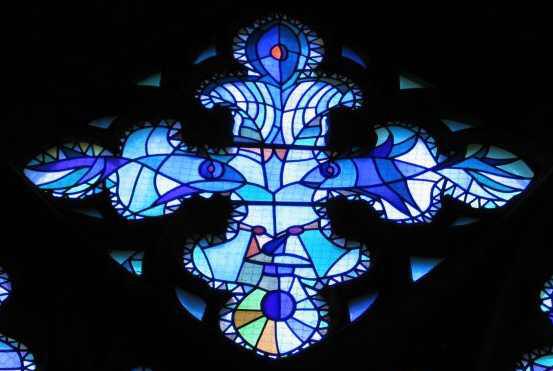 from St Maximin in Metz, for another look here.
fishes in faces - marvelous...
and some of his quotes -
"An artist cannot speak about his art any more than a plant can discuss horticulture."
"Art is a marriage of the conscious and the unconscious."
"Art is not a pastime but a priesthood"
Posted by Tom at July 5, 2005 11:11 PM