Nancy's on a roll
Many, many new images at Nancy Nicholson's website. It's nice to see a stained glass artist who is busy creating new work and who still manages to keep their website current. I know that she completed a Chattanooga commission just a few weeks ago and the panels are already up on her commissions page.
I love the painted foliage... and I like how the decorative exterior surrounds the center scene featuring her specialty - the stained glass cityscape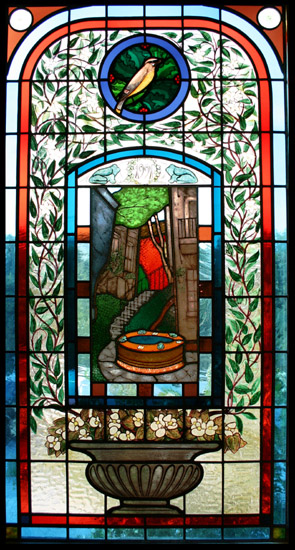 I've known Nancy as a friend and colleague for some 22 years, but I've known her work for even longer and it just keeps getting better and better. Bravo!
Posted by Tom at October 27, 2007 09:02 PM