CraftBoston and Providence Windows Project
The Boston School of Stained Glass gets busy -
This coming weekend - Friday-Sunday, March 28-30, 2008
Nancy Nicholson, Dan Maherand Kate Gakenheimer are all showing (and selling) their work at CraftBoston. It's unusual to see three stained glass artists in an upper echelon craft show. Nice to see.
A bottle bottom panel, part of Dan's amazing Houseware Graveyards Series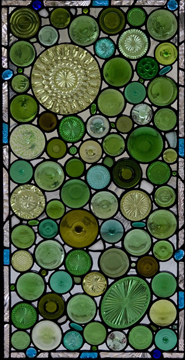 and this is one of Kate's dazzling pattern panels, inspired by Japanese Textiles.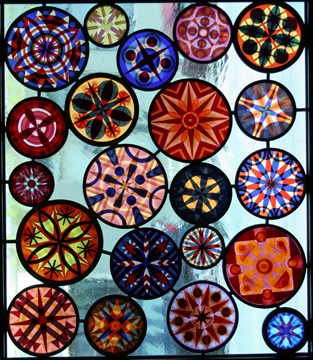 and one of Nancy's Cityscapes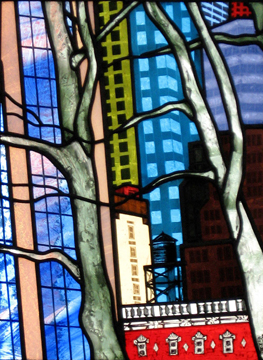 Best of luck to them all. Sell Well!
Meanwhile, Alice Johnson and Kate Gakenheimer (busy woman) are displaying work at the Providence Windows Project.
New Panel by Alice Johnson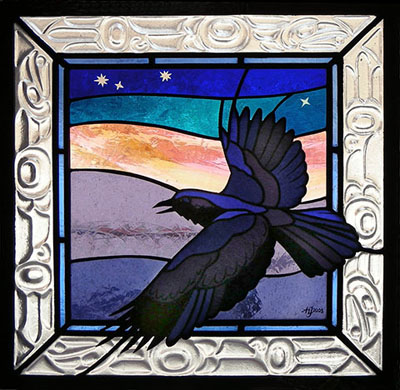 Posted by Tom at March 25, 2008 11:18 AM