Popular Science - Stained Glass Making
The entire run of Popular Science is now available for viewing through Google books. Not much on stained glass, but there is this article. How it is Done: Stained Glass Making, October 1942
Unfortunately, the article does not name any of the people in the photos, and only mentions the name of the studio once, toward the end of the article. It's Rambusch Decorating Company, which is still around today, in New York City. The article is a bit of an oddity in this issue, seeing that this was 1942 and most of the articles are related to the war.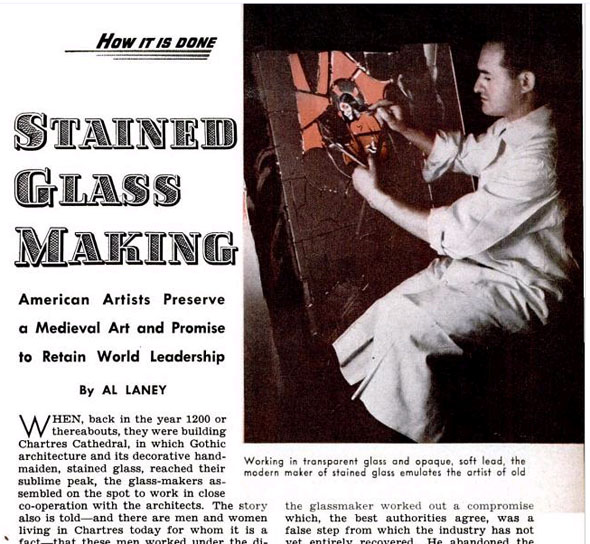 Posted by Tom at March 8, 2010 10:21 PM