Happy 175th, John La Farge
John La Farge, born 175 years ago today, on March 31, 1835, is best known in the realm of American opalescent stained glass history.
One thing I like about La Farge's stained glass work, despite the relatively traditional graphic style, is the experimental approach to the process of making stained glass windows. It is a point that is rarely emphasized in accounts of his work.
In honor of his birthday, I'll show just one example.
Peonies in the Wind, watercolor by John La Farge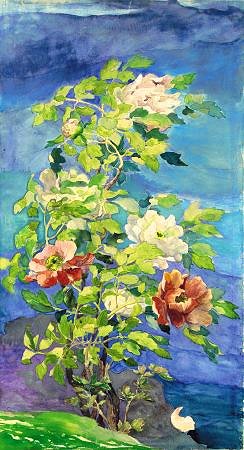 La Farge made a number of variations of this design in stained glass, and they all feature different approaches to the design, experimenting with different processes, especially in creating the peonies themselves.
A painted version of the peony. It's actually quite rare to see painted pieces in La Farge's floral areas.
click to enlarge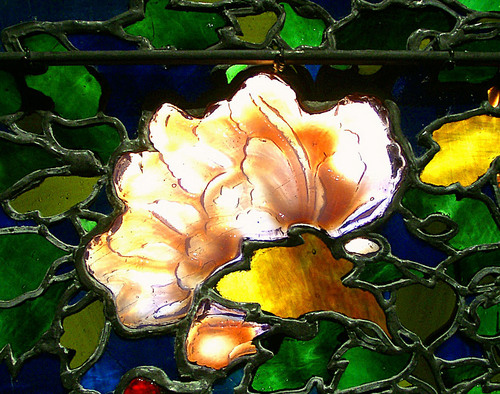 This version in St. Louis features pressed or molded glass.
click to enlarge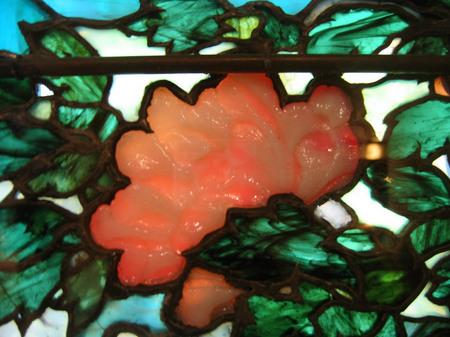 MFA, Boston - another pressed glass version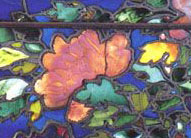 Constructed, mosaic style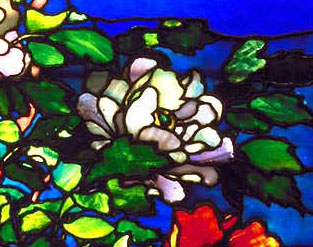 Smithsonian American Art Museum
Posted by Tom at March 31, 2010 07:51 PM