Who Made Me?
To my surprise, I found even more on the topic of signatures in Stained Glass on Flickr. This time it's a pool called Who Made Me?, which specializes in church art signatures. Currently, 244 out of the 856 images are of stained glass window signatures. Again, an incredibly useful resource. You can do a search for stained glass within Who Made Me?.
Since I featured a Geoffrey Webb window in the last blog post on signatures in stained glass, I seems only fair to this time feature his brother, Christopher Webb.
The Lord's My Shepherd Photo by Lawrence OP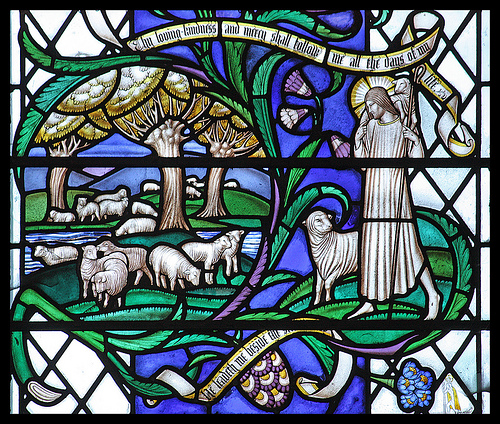 In this case the photo of the full window is so large that you can go and look at the detail of the signature, which in this case is a little St. Christopher.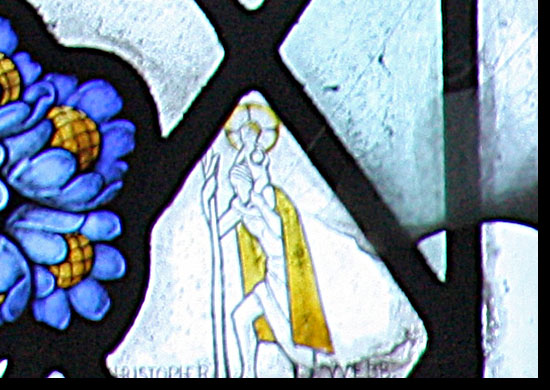 I should note that this Flickr pool, like the other Flickr set, is only covering British windows.
America lagging behind? Say it ain't so.
Posted by Tom at April 7, 2010 01:32 PM