Verriere de Saint Just video
I found this video about Saint-Just glass, and posted it on YouTube to help with their promo. Saint-Just glass is some of the very best handblown sheet glass around, especially the flashed glass.
A Saint-Just label.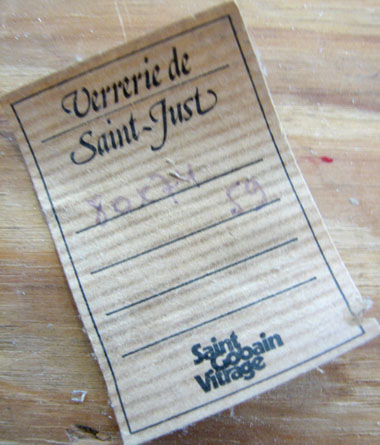 Some of their very lovely red on rose flashed glass.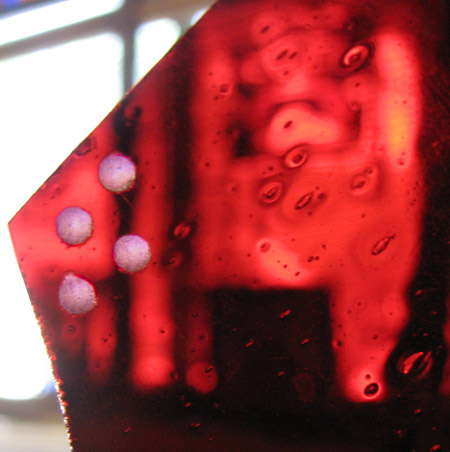 I used the red on rose in the multi-layer panel, Drawn Face
Posted by Tom at June 12, 2010 10:20 AM