Happy Christmas
I just came across these photos I shot this past summer - they seem appropriate for the Christmas season. They are more from the Windows at Webster University - these are opposite the ones I posted about in July.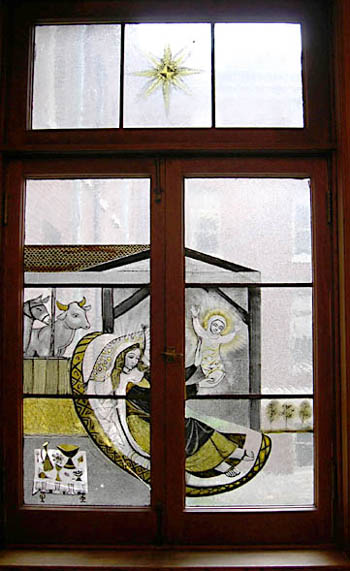 and some details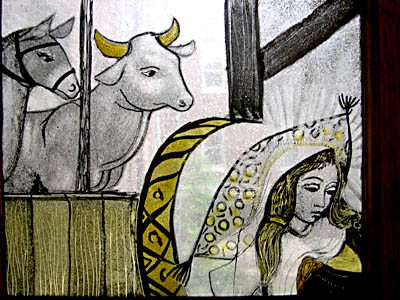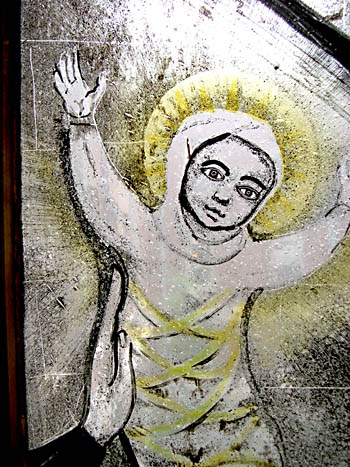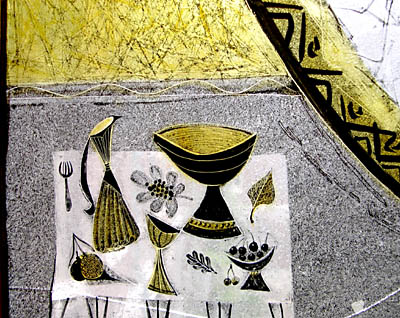 Posted by Tom at
04:21 PM
Temple Beth El
While in Charlotte just in the past 2 weeks, I had a chance to take a few pictures of the windows at the Temple we attended when we lived in Charlotte. Robert Pinart designed and Wilmark studios fabricated the windows in 1992. I believe this is the 'Creation' window. It's in the Gold Chapel.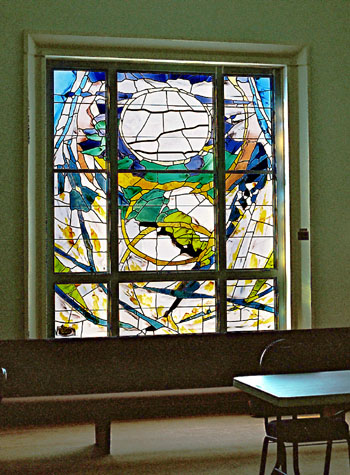 one detail - I like the use of silver stain as washes of color and texture.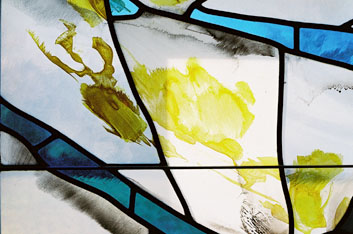 signature by Pinart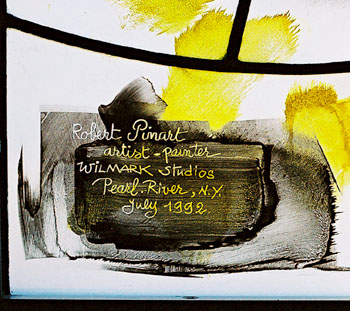 Posted by Tom at
01:32 PM
very very very busy
Been extremely busy recently. Finished installing a commission in Charlotte NC. Now back in St. Louis.
Posted by Tom at
04:17 PM