Uroboros Sheet Glass on YouTube
Three short videos on the making of Uroboros sheet glass.
Uroboros Drapery Glass
Specific hand rolling process for making the folds in drapery glass

Uroboros Glass Studio - the most interesting thing is to see how the colors are mixed, in a matter of seconds, on the table before going into the machine roller.

The Alchemist's Opus: The Art of Handmade Glass

Posted by Tom at
11:33 AM
Bottle Wall Bar at Revision Lounge
The bottle wall makes it to Manhattan.
Revision Lounge, all made with recycled materials, including this bottle wall bar.
from Flickrite Inhabitat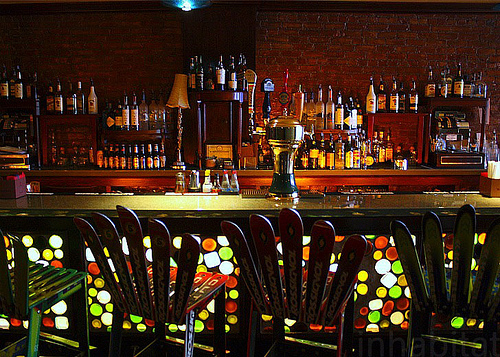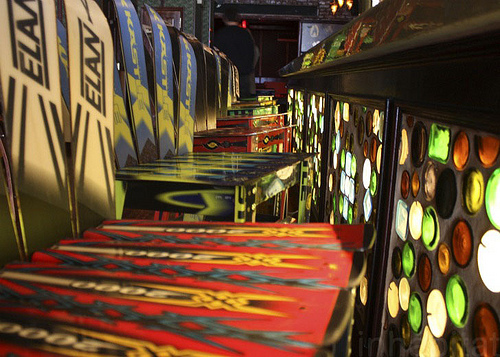 detail of bottle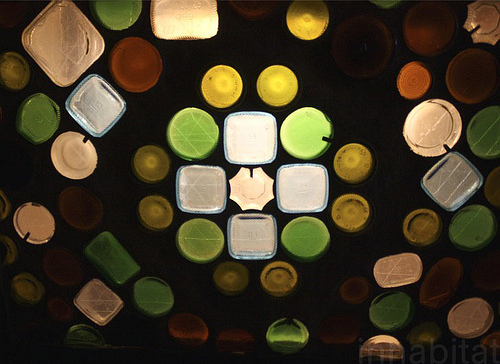 Posted by Tom at
05:23 AM