Erawan Museum, Thailand
I'd heard of this building a few months ago, but the website at the time was pretty weak and I couldn't find images or info that justified a blog post. Amazing how things change in a few months.
The Erawan Museum, near Bangkok, Thailand, is a truly unique contemporary building, and stained glass does figure in as a prominent feature.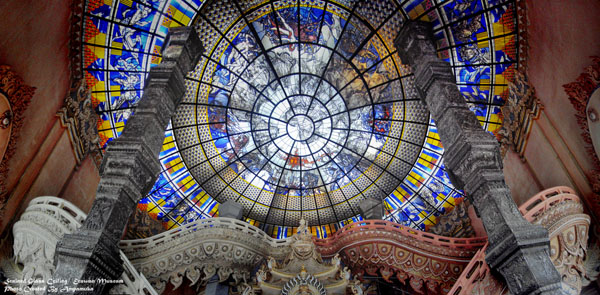 Go look at the full and amazing hiresolution shots by flickrite AmpamukA
A shot seeing more of the interior with the glass -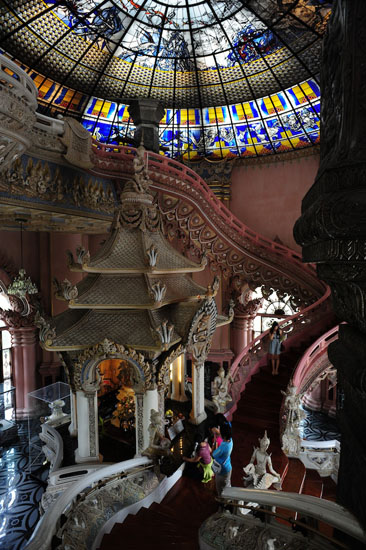 via flickrite weeviraporn, who also has a nice flickr set on the Erawan Museum.
A detail showing the figural style of the stained glass. The details throughout the building look incredible.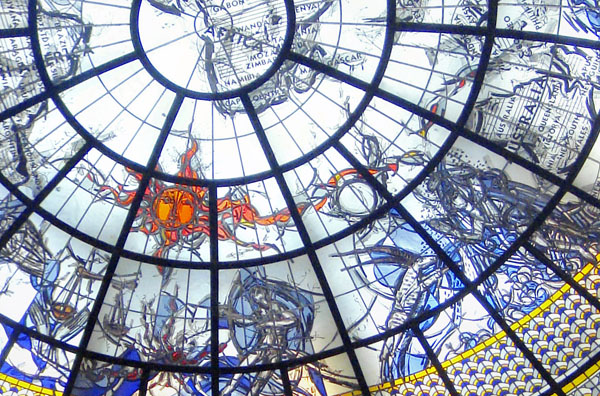 I must admit that I'm not sure that the loose figural style really fits in with the rest of the building, in my opinion. The windows were designed by the late German artist Jakob Schwarzkopf (1926-2001), who was 73 when he got the commission.
Now, the big question, if you haven't already gone to look - what kind of building is this contained in?
A giant three-headed elephant building, of course. I don't quite know how it's done, but the big bronze elephant is basically standing on the stained glass dome.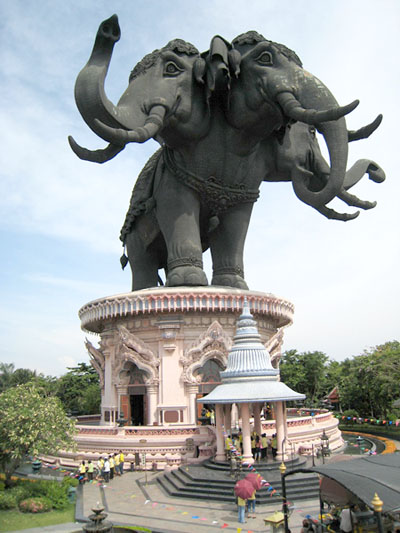 via flickrite binder.donedat
The official Erawan Museum website gives a good amount of the back story. There is also an article in ThaiAsiaToday called Heavan's Above! that's gives further detail.
[update April 4, 2011 - new link re: Erawan Museum - PanoramicViews of Erawan Museum]
Posted by Tom at
07:40 AM