How It's Made - Opalescent Glass
More on opalescent glass and the machine rolled sheet glass process. Finally found a video, though it may not stay up long on YouTube. It's from a program called "How It's Made", produced in Canada, and being shown in the USA on the Discovery Channel. Enjoy it while you can...
Though it's not mentioned in the program, the glass is being made at Kokomo Opalescent Glass, out of Kokomo, Indiana. You can tell by comparing it to the pages from the Kokomo "Tour The Factory" pages.
On Flickr, I found a very nice Factory Tour flickrset by 'annamaren'. Also, this group of photos tagged 'Kokomo Opalescent Glass Factory' from 'emaho', including this great shot of the tableman in action.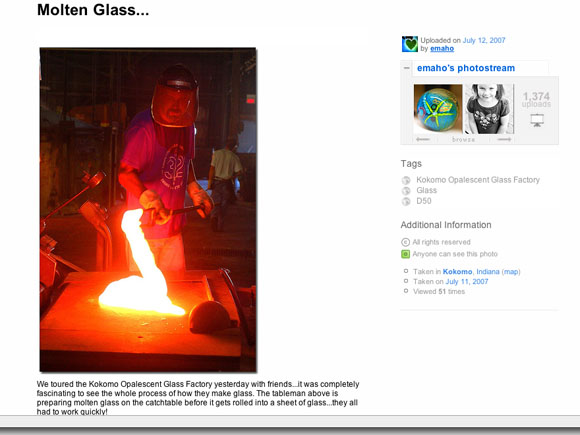 Posted by Tom at January 3, 2009 07:08 PM