Dome of Light
Dome of Light, Kaohsiung Rapid Transit Corporation, in Kaohsiung, Taiwan. Designed by Narcissus Quagliata and fabricated at Derix Studios, in Germany.
It's big.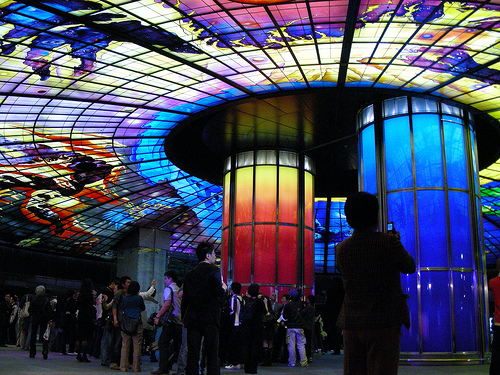 There are more pictures of and videos about the commission at Quagliata's updated website.
I've also posted a few comments with some flickr photos and YouTube videos below the fold, mostly from the unveiling and dedication from March, 2008

Dome of Light on Flickr
The best photos by far came in a search for 'Dome of Light' in Hiroshiken's Flickr Photostream. Very nice shots.
Like most of Quagliata's recent work, it looks mostly abstract but has representational images organically mixed in, like these dancing figures.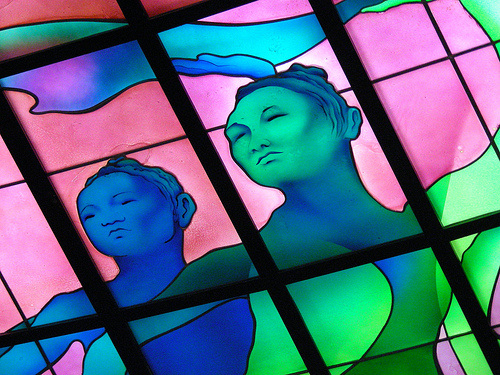 Quagliata has also been incorporating commissioned hand blown pieces, like these large rondel-like pieces.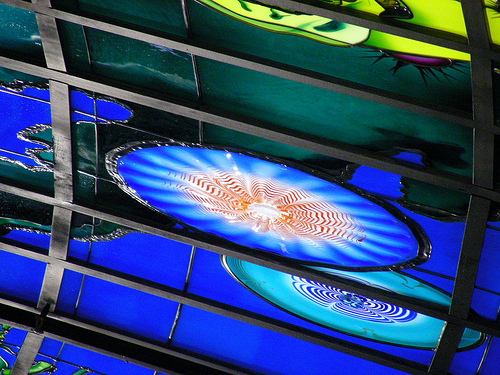 Closer in the same image, revealing some of the construction details.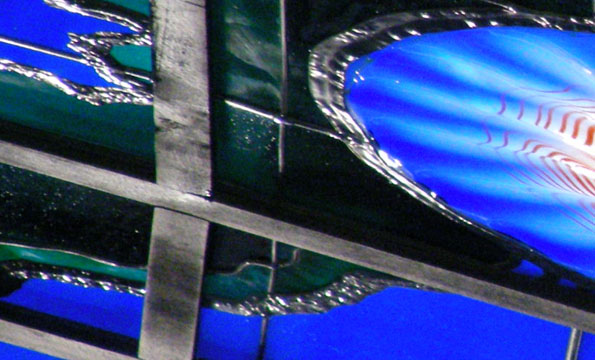 You can also see some sense of the construction in this shot of the unlit dome.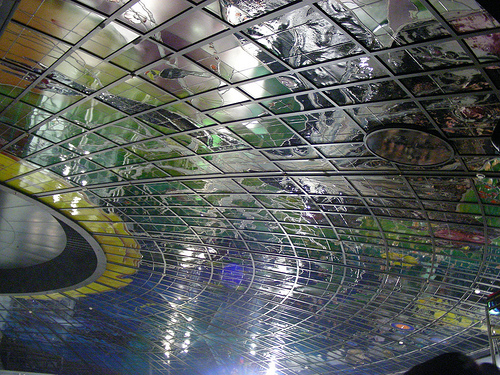 Compared to more or less the same shot with the dome lit.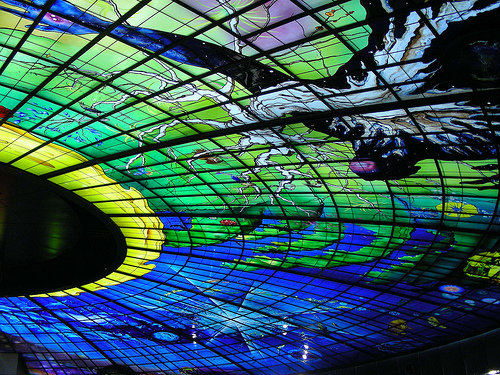 Dome of Light on YouTube
Surprisingly, there are quite a few different YouTube videos about the Dome of Light. Mostly of a crude and shaky quality, but a few are interesting enough to check out.
This looks to be the formal unveiling, which shows that the whole thing is artifically lit. That is one big light box.

This is my favorite, if only for the pure Chinese exuberance of it.

It's interesting that this commission has not generated much buzz here in the US. If it's been in any of the glass magazines or mentioned on forums etc, then I've missed it.

Posted by Tom at January 7, 2009 12:20 PM