First Congregational, Webster Groves
First Congregational Church of Webster Groves, MO
windows signed Frei studios 1994
des. Robert Frei
full shot of the small aisle windows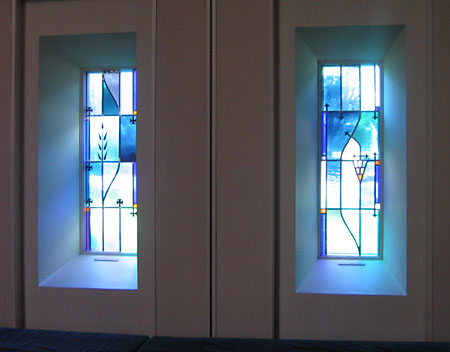 First detail - All these aisle windows are different.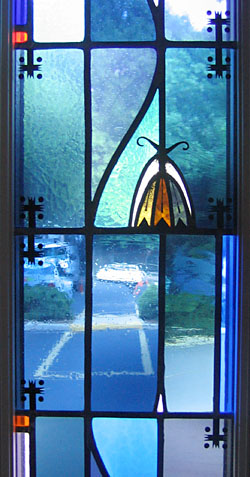 One thing to say for Frei -
they always use nice handblown antique glass, and a nice variety of it.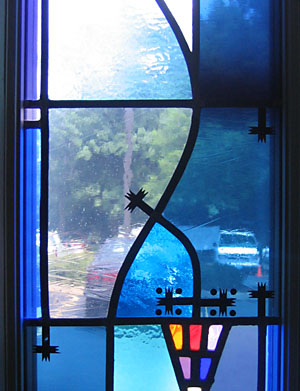 I like the way the little painted details are handled.
I'd call it playful, which is a quality not often seen in SG.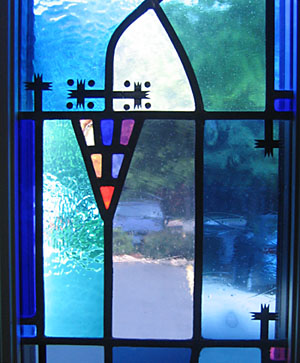 I like this rose window. I like the patterns and the varied and balanced colors. It is also, unfortunately, a classic case where the frame fights the design. The design of the window emphasizes the radiating 'out' and and the circular 'around', where as the thick tic-tac-toe frame just screams out HORIZONTAL + VERTICAL. Result: Frame and stained glass do not marry well.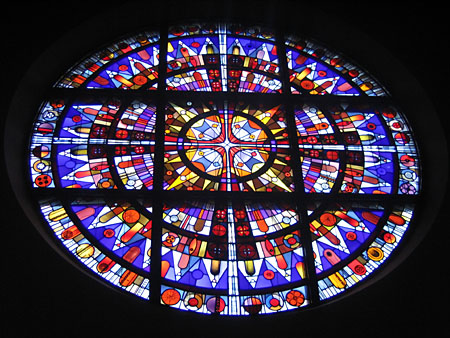 The nice stuff here is in the details. Note the little touches of secondary color coming in with the etched pieces. The red on blue flash in particular... and more hidden fishes...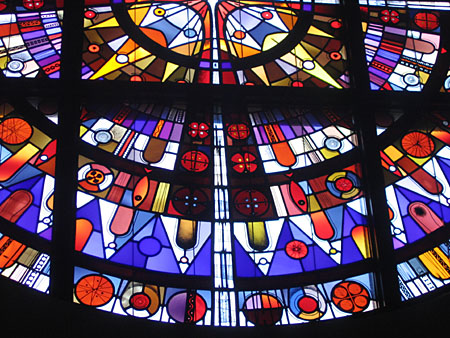 The exterior just shows the frame/design conflict even more.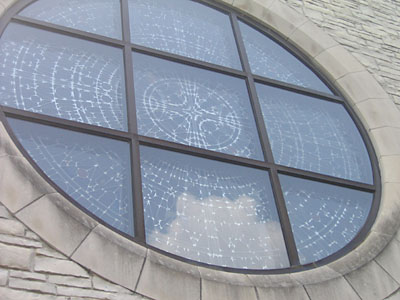 Posted by Tom at
08:46 PM