November 27, 2005
Russell Kraus documentary on the web
There is a 30 minute documentary on Russell Kraus called, appropriately enough, "Artist Russell Kraus" from the local St. Louis Public TV station, KETC, for viewing over the web. Look for the specific video for Kraus under 'K' and the name "Artist Russell Kraus".
Some of the other segments deal with glass artists. Look for the piece on the hot glass shop called the Third Degree Glass Factory (the studio around which the 2006 St Louis G.A.S. conference is centered), and one on City Museum Mosaic Artist Sharon VonSenden.
Posted by Tom at
09:22 AM
November 26, 2005
New work from Nancy
Lots of great new work to see at Nancy Nicholson's website.
Nancy is a longtime friend and colleague, so it's especially nice to see so much good work being generated...

Posted by Tom at
03:10 PM
November 05, 2005
2006 G.A.S. Pre-conference brochure
The pre conference brochure for the 2006 Glass Art Society Conference in St. Louis is out and available.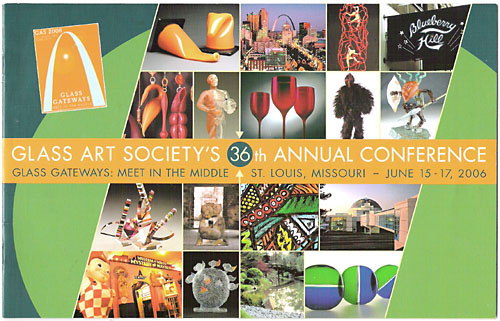 If you are a member of the Glass Art Society, you will receive one soon in the mail. If not, you can contact them and they will send you one. I will be doing a demo at the conference on Saturday, June 17th. The brochure also has some info on the stained glass tour that I am helping to organize - that is a preconference event on Wednesday June 14th. More on that later...
By the way, one of the images on the cover is from a panel of mine.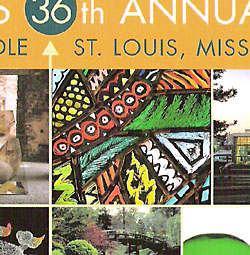 See the full panel - it's called Sketchbook Abstract #1.
Posted by Tom at
03:08 PM