Lawrence Lee
A very nice Flickr group featuring the stained glass of Lawrence Lee (b.1909).
Here are 2 striking details from St John the Baptist Church, Bisley, Surrey, England. Curiously, there are no full panel shots on which to compare. [wrong! see update below]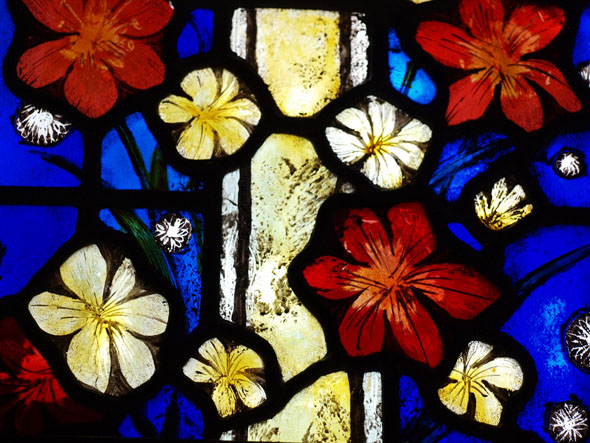 both images are via creative commons license from the Lawrence Lee flickrset of auntie_p, who is the main contributor to the Lawrence Lee Flickr group.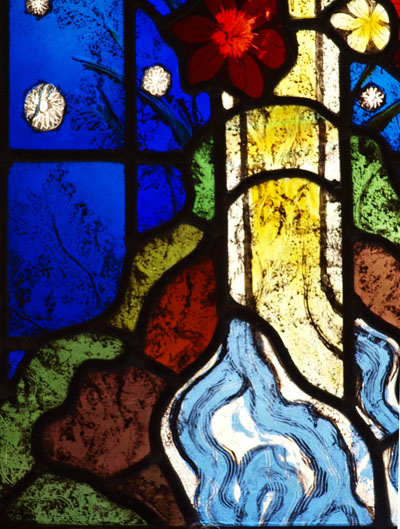 In the USA, Lawrence Lee is best known for the book he co-wrote with George Seddon, and Francis Stephens, called simply "Stained Glass". It is, in my opinion, the best introductory book on stained glass history. Well done all around - illustrations, photographs, general selection of sites, and overall structure. No initial introduction comes close to the quality of this book.
In my opinion, this is a must for any serious student of the art and technique of stained glass, especially any beginning student.
The cover of my own well worn copy of 'Stained Glass'.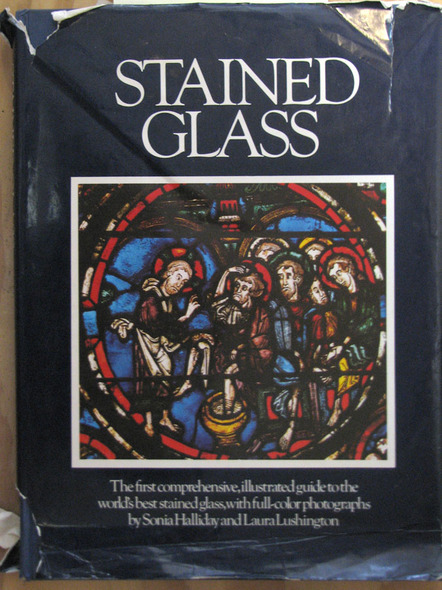 Images or previews of the contents are hard to find, mainly due to the book's size, which is unusually large, at 14 ½" high by 11" wide. So, I quickly cobbled together this image of the York Minster page spread to give an example of one of its 'Cathedral' pages. There are other similar spreads for Chartres, Notre Dame, Toledo and others.
Click on the link or image to see a high resolution 'Zoomified' version of the Minster Spread.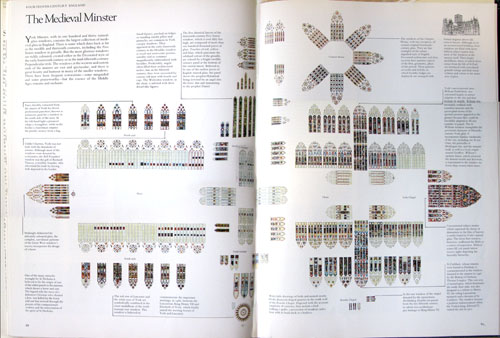 Though out of print, it's surprisingly easy to find good inexpensive copies of the book. As of this writing, the second edition from 1984 can be purchased through Amazon for as little as $1.39, plus $3.99 for shipping. Also, a quick search for Stained Glass at ALibris also brings up used copies starting at $2.
[update January 22, 2010 - heard from flickrite Auntie_P, who points out that there is, in fact, a full shot of the Bisley window in the Lawrence Lee stained glass group pool. Here is the full shot...

She also pointed out to me that this is part of a larger project of gathering the photos of Lawrence Lee's work, including Lee's own photographs and sketches. Big project. Good Luck with the venture!!}
Posted by Tom at
12:19 PM