Middle Eastern "Bottled Walls"
I'm not what you would call a fan of big explosion action movies, so the last thing I expected would be to post an image on this blog from "Transformers 2: Revenge of the Fallen". But, a few weeks ago, a movie blog called 'Incontention' did an entry on 'the top ten shots of 2009' and the first shot I saw included, of all things, a bottle wall!
This is the shot, here taken from a screenshot for the Transformers 2 trailer on YouTube. This shot in the trailer lasts only about 2 seconds. If you want to see the whole shot, forward to about 1:05 and wait for the 2 seconds at 1:15-1:17. That's the whole shot. I wouldn't bother with the rest of the trailer. Seriously.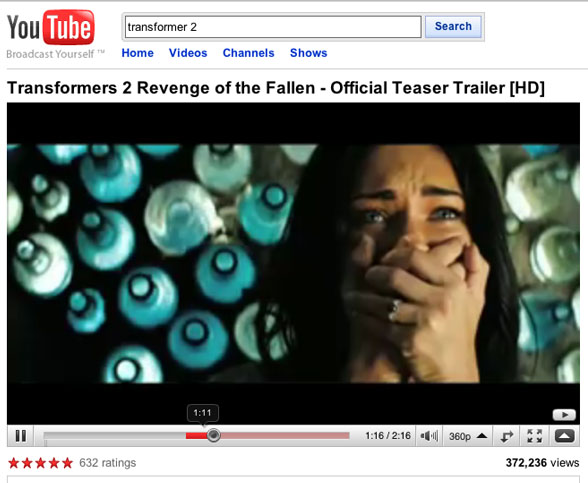 The image was enough to floor me, but then there is this quote, from Director of Photography Ben Seresin -
The shot wasn't specifically storyboarded, although there was extensive pre-visualization for the rest of the scene. The bottled wall was planned, as it is typical in the Middle East. I tried to create a feeling in the room that would give a sense of safety, and that contrasted with the expanse, scale and danger of outside.
The key phrase for me being The bottled wall was planned, as it is typical in the Middle East. 'Bottled Walls' are typical in the Middle East?? I'd never heard that before, so this is intriguing.
So, are these Middle Eastern bottle walls not recorded by anyone? Or recorded but not put up on the web? Or are they on the web but not in English, therefore harder to find?
Whatever the reason, I've never come across an image of a Middle Eastern bottle wall on the web, other than this. I'll keep searching. In the meantime, if anyone out there hears of or sees evidence of the typical Middle Eastern wall, send it to me.

Posted by Tom at
09:06 PM