Blended Halftones
Halftone screens are what I use in my stained glass photographic transfer work. This image shows the original greyscale image, next to the 45 degree angled line screen and the 90 degree angled diamond screen, and then a 70 degree angled diamond.
Follow up to a video I made last september called Transforming to halftone screens in Photoshop.
Click on the image for a more high resolution image to pop up.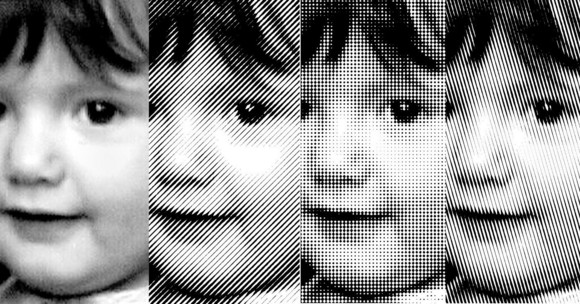 I rarely just lay down the halftone and let it be, like most people. I usually blend it after applying the paint.
These are two versions of portraits of the stained glass artist Sarah Whitman.
This is from my Sarah Whitman Quotation Panel.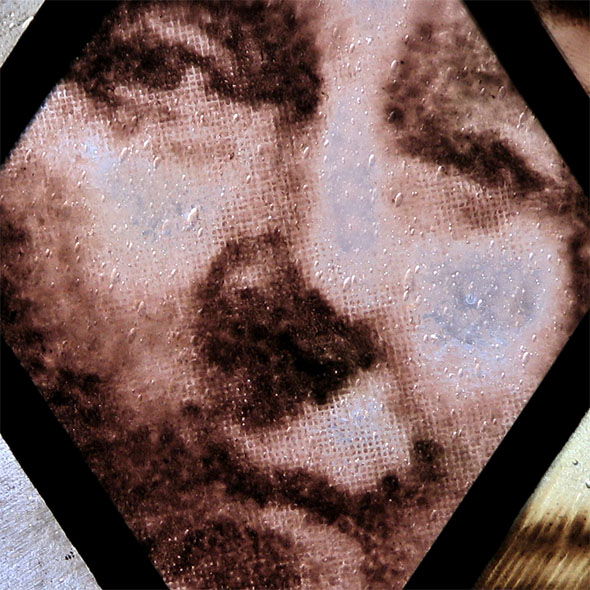 While the paint and oil will blend on their own, I usually do at least some light blending with a badger blender. This one was more lightly blended, and being a fairly high contrast image, there are some areas where glass is not covered in paint at all. This can be disconcerting depending on the glass and the lighting conditions at the clear areas tend to blast out and clash with the illusion of the image.
This is from the Four Women panel.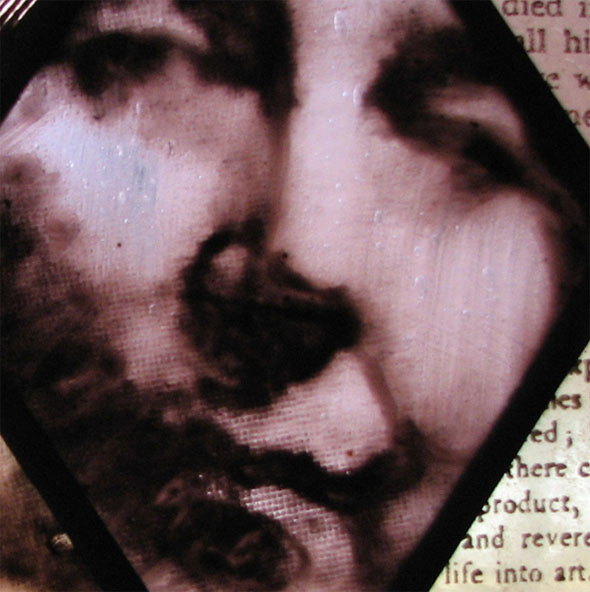 This is one that is more vigoruously blended. More oil is sprayed on and the paint is not only blended with a badger but also with smaller brushes, quickly. As soon as the desired effect is achieved this would probably have to go before a fan to arrest the blending.
more on the process below the fold...
Two Step Screening and Blending
I also occasionally screen and blend in a two step process, using a low contrast version and a high contrast version. It's roughly equivalent to the traditional trace and matte, only applied in reverse, with the flat contrast 'matte' done first, then fired and screened again using the high contrast 'trace. This allows for a more precise portrait, with fewer painterly brushstrokes. It's preferred for commissioned portrait work, where people are less inclined to want a semi-abstract look.
This is a detail of the author Gail Godwin from the Asheville Authors panel.
Final Stained Glass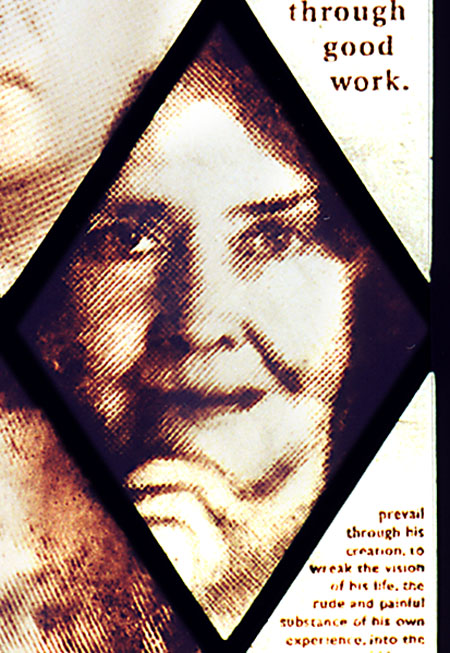 This is the original photo -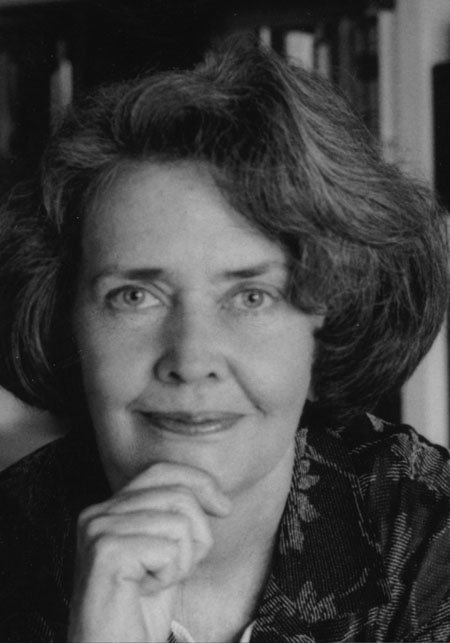 This is the "flat contrast" version -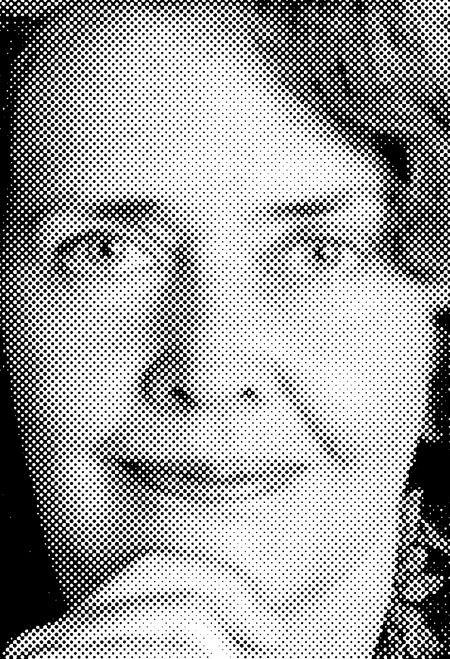 This is the "high contrast" version -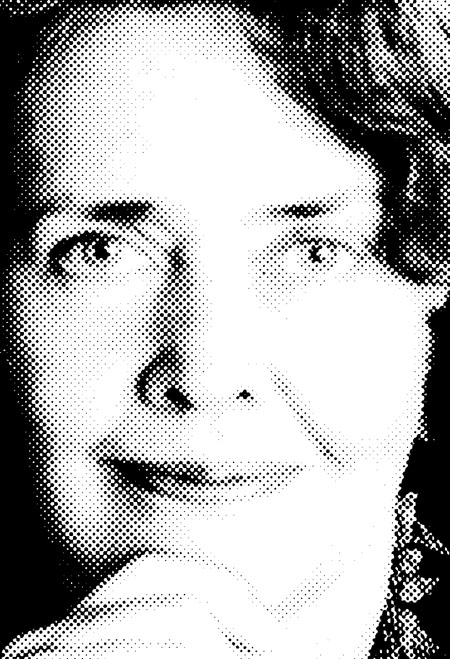 Alternative Halftone Patterns
You can use shapes other than dots and lines to make up the halftone screen
This one is pretty unique, and appropriate for a self portrait.
A self portrait that has not yet madeit into a full panel.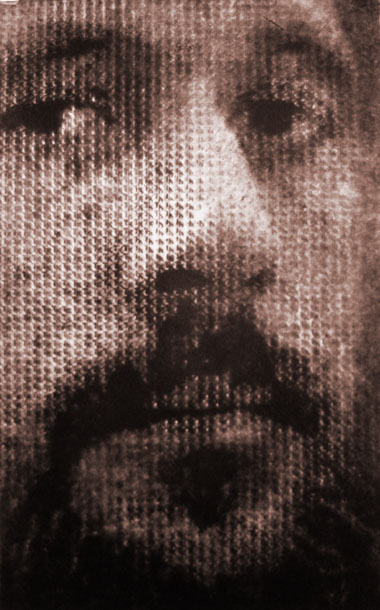 The original halftone screen -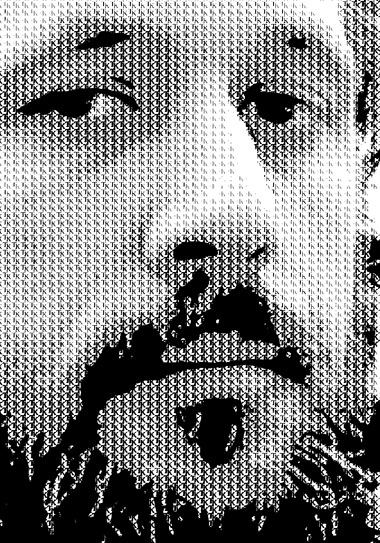 A close-up of the blended screen.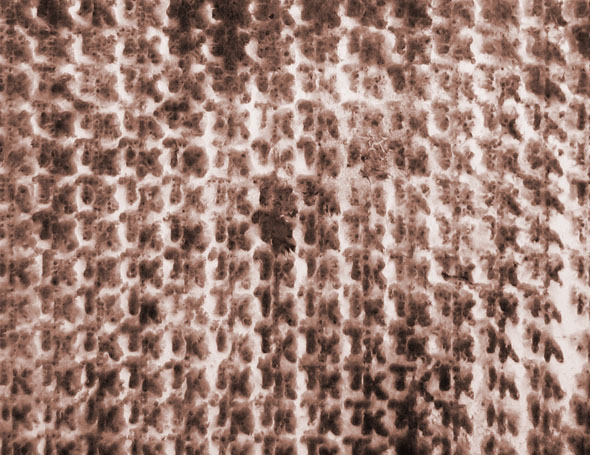 and a closer detail of the screen just in case you haven't guessed what the 'pattern' is.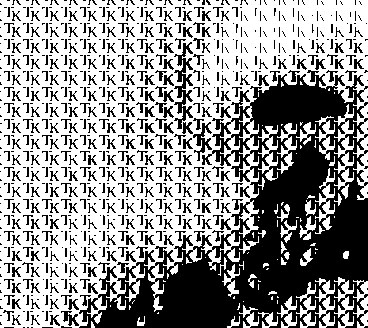 Posted by Tom at
12:12 AM