Coldworking for the Glass Artist
This is part 1 of a talk on Coldworking Glass by Robert Stephens of His Glassworks, out of Asheville NC. The audio can be a little jumpy in the transitions from slides to filmed lecture, but in general the talk is very clear and well done, as well as extremely informative. I've only seen up to part 3 (of 8), but I know this will be worth the time to see the whole thing. Certainly anyone who does beveling or engraving will definitely gain from it.
You can see the other parts at the His Glassworks YouTube channel.
oh, by the way, one reason that I find this interesting is that a portion of this talk deals with flex shaft engraving, which I've been doing a lot of recently. Engraving and fire-polishing though.
A work in progress, after engraving and fire-polishing, but before painting -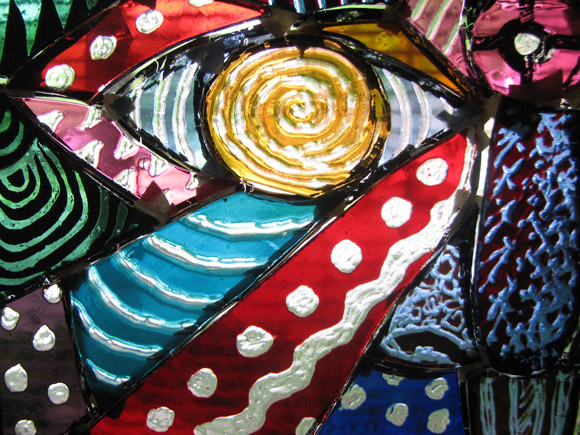 Posted by Tom at
09:57 AM