Art Institute of Chicago's Chagall Window Back on Exhibit
A Chicago Tribune article called "Chagall's 'Windows' returns" tells of the return of Marc Chagall's "American Windows" back to the Art Institute of Chicago.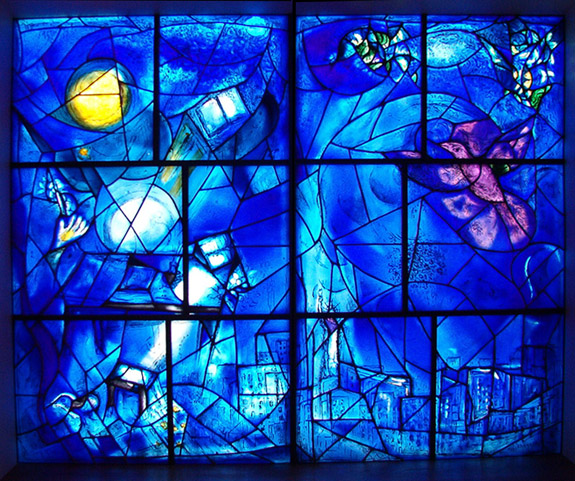 via flickrite clare_and_ben
There is also some kind of stained glass symposium called New Light—A Celebration of Stained Glass at the Art Institute, taking place at the AIC on Saturday, December 4, 2010. It looks to be a 4-5 hopur event, though there are no details given on content.
Posted by Tom at
03:49 PM