Lansdowne Church, Glasgow
Merry Christmas to all in the Christian world!
I just received a Christmas card with a photo of this window from Lansdowne Church, in Glasgow, Scotland. It's considered to be some of the best work of the Scottish stained glass designer, Alf Webster.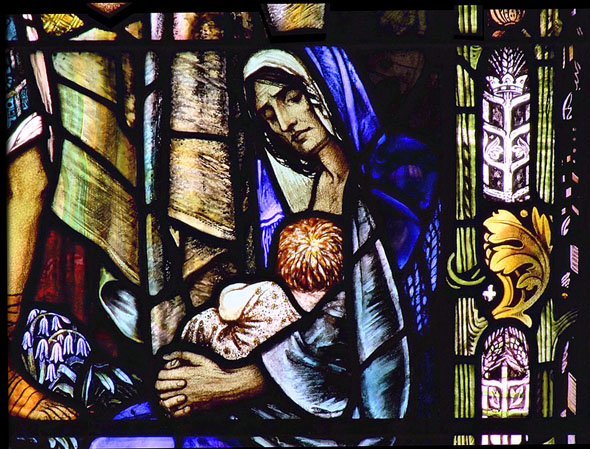 I don't think I've seen any other breastfeeding scenes in stained glass. There must be some. I know that breastfeeding scenes were fairly common in Medieval art, though I've never seen one in a Medieval stained glass window.
Some Gothic art with breastfeeding scenes can be seen on the www.art-breastfeeding.com website.
While this image is certainly appropriate for the Christmas season, being a mother and child, it is not from a nativity scene, nor is it even Mary and Jesus apparently. I've only seen it referred to as "Jesus in a Crowd".
The full panel with the mother and child image in context -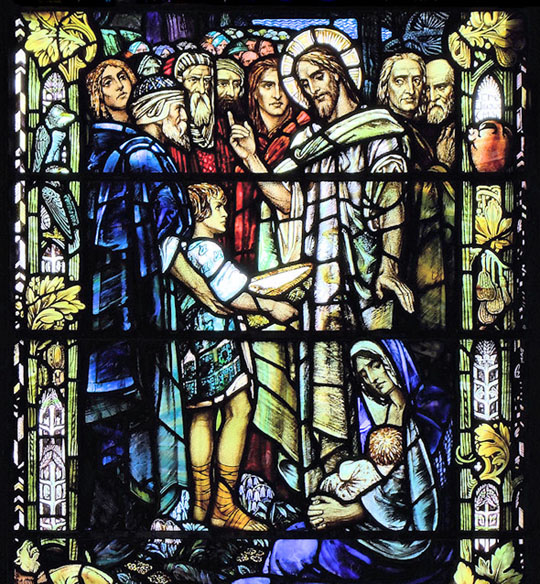 photo via Creative Commons license from Tom_Clearwood's Lansdowne Flickrset, part of the Lansdowne Flickr Pool. Worth a good long browse. Many nice details of the windows, and it's a good cause as it's all part of the conservation effort to save the Lansdowne church as a community center, while keeping all the windows in their original place.
Posted by Tom at
02:03 PM